Guest Artist "A World Symphony" with "Ave Verum"
Abeer Nehme has been described as "the specialist for all styles" because of her talent for switching between different musical styles with virtuosity.Abeer is also a qanun player and holds a bachelor's degree with the highest grade ever obtained in oriental singing from USEK (Université Saint-Esprit de Kaslik).
She was a student of Aida Chalhoub, director of the oriental music program at USEK. Her talent was quickly recognized by Lebanese, Arab, Greek and Syrian audiences.An expert in ethnic early music, Abeer has performed a full album of traditional orthodox Syriac chants (in the Aramaic dialect) with the Syrian National Philharmonic Orchestra under the patronage of the Syrian Patriarch of Antioch, Moran Mor Ignatios Zakka Iwas II.
As an oriental modern singer, she played the leading role in various musicals. Abeer has appeared as a guest star among the big superstars at international festivals around the world and has performed as a soloist with several orchestras.
One of the compositions, "Abirou Salati" (Scent of My Prayer), is a journey through different styles of music; from the ancient musical traditions of the Church Fathers, traditions of prayer and deep spiritualism to the modern age of the 21st century.
More on Instagram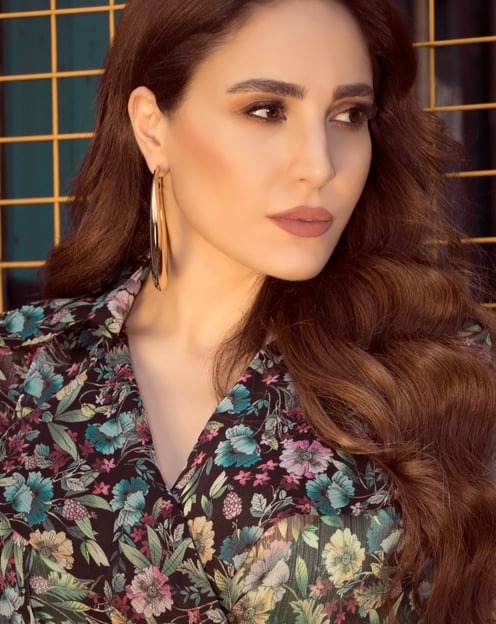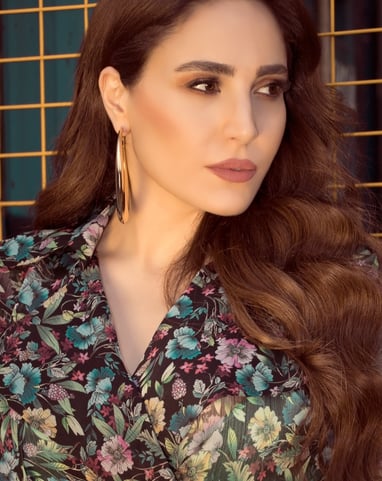 Guest Artist "A World Symphony" with "Im wunderschònen Monat Mai"
Jay Alexander is one of the most popular and charismatic artists in the German music landscape and regularly causes enthusiasm at his performances with the warm timbre of his unique tenor voice.
The singer, who was born in Pforzheim, has embodied numerous roles at various opera houses and can often be heard in oratorios and masses. With Marshall & Alexander he has been selling out houses throughout Germany for over 20 years.
In his own concerts, the tenor with the radiant voice successfully explores the boundaries between classical and popular music. "There is something divine about singing for me. When I sing, I feel freedom, energy, power and the magic of life" – pure emotion and passion that you can tell Jay Alexander with every note sung, every little gesture.
After his two previous albums shot up to number 1 in the German classic charts, Jay Alexander has now fulfilled a long-cherished dream with his sixth solo CD "Serienhits": TV series such as "Die Schwarzwaldklinik", "Derrick" and "Das Traumschiff" brought it unforgotten moments of a glorious television era for an audience of millions. On his new album, Jay Alexander dedicates himself to the well-known title melodies of the most popular German cult series, which the tenor had written for the first time and then brought back to life with his beautiful voice. A unique listening pleasure!
With great commitment, Jay Alexander has been the official ambassador of the "Lebensweg Family Hostel" since 2013, a house in Illingen-Schützingen, in which families with seriously ill and terminally ill children are able to relax from everyday life.
More here:: https://jayalexander.de/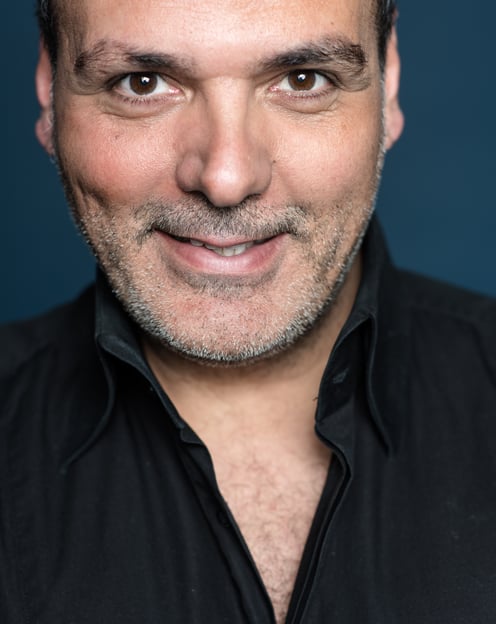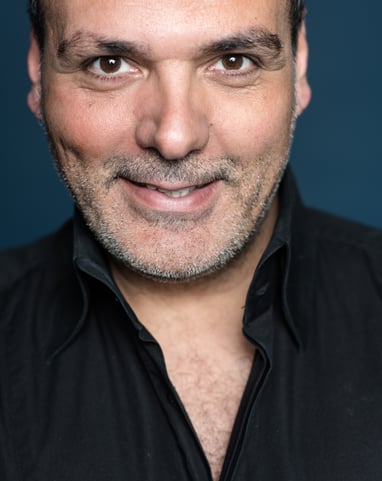 Guest Artist "A World Symphony" with "Mein Vaterland"
She graduated from the Stage Musical Art course at the State University of the Arts in Saint Petersburg. Since 2013 she has been a member of the artistic ensemble of the St. Petersburg Operetta Theater, where she has performed in the following productions:
"Aladdin", "Hollywood Diva", "Jekyll & Hyde", "Dance of the Vampires", "Broadway Hits", "The Earl of Monte Cristo"
Her collaboration with Adrian Werum began in the musical "Hollywood Diva", with which she received the "Golden Mask" award in Moscow in 2014 for the best new Russian musical.
Oksana became known to a large audience thanks to her participation in the TV show "The Voice of Russia" in 2017.
More on Instagram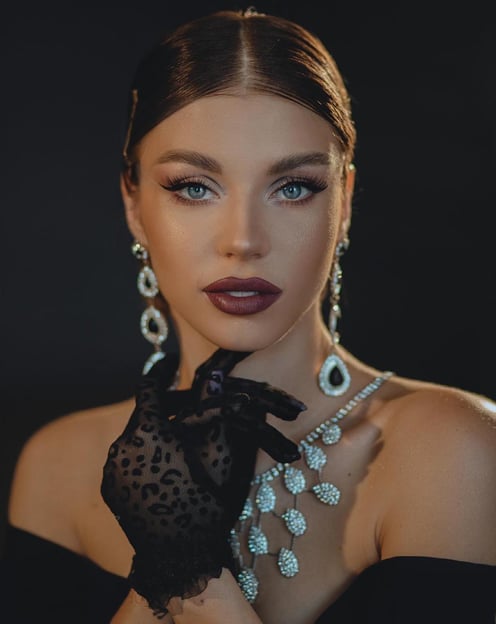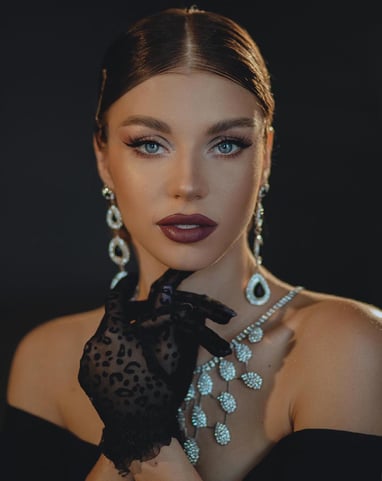 Soloist "A World Symphony" with"Spirit of One" & "Mawtini"
Mohamad Habbal is also known as the Pavarotti of the Arab world.
In a musical family, he started singing at the age of six and formed his first band in the style of traditional Syrian folklore at the age of 12. After that, Mohamad received private music lessons in singing and frame drums and was soon performing in a solo concert at the Damascus Opera House.
With his band he toured through Oman, Lebanon, Pakistan, Jordan, Egypt and made music together with Christian and Muslim musicians in Syria. After the war broke out, he fled to Jordan and tried to continue performing there, e.g. in "Jordan's Superstar".
Because of the escape and death of members, he had to break up his band and began his second escape via Turkey and the Balkan route. He arrived in Germany one day after Christmas Eve 2015 and has since been building his career in Europe. Mohamad has been a soloist in the "Orchester der Kulturen" since 2016.
More on Facebook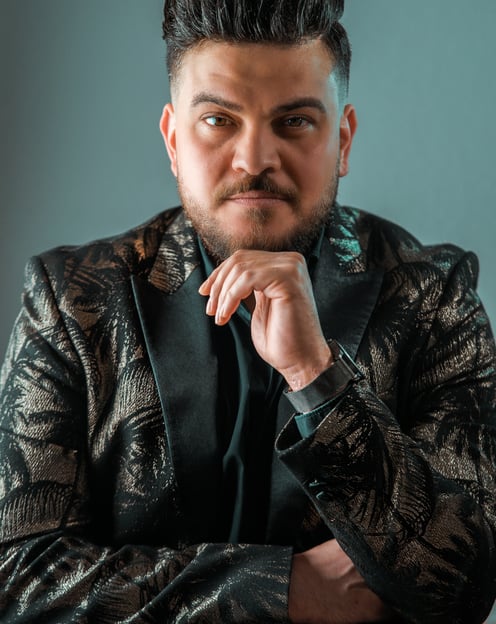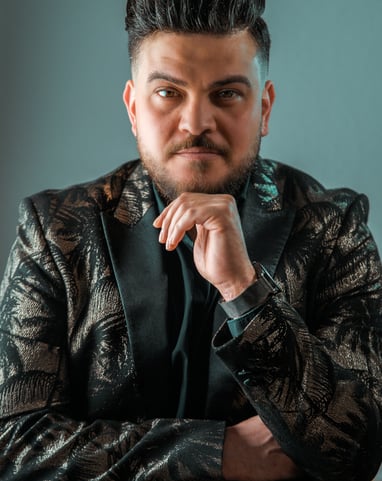 Guest Artist "A World Symphony" with "Sonbahar"
YASEMIN SANNINO, singer and actress, was born in Istanbul to a Turkish mother and an Italian father.
She began taking piano lessons at the age of 8 and later her vocal training with soprano Luciana Valente and jazz singer Maria Pia De Vito, while completing her chemistry studies at the University "La Sapienza" in Rome. As a singer and songwriter, Yasemin has appeared in many Italian and international films. Since 2018 she has been a member of the "HUMAN RIGHTS BAND" founded by Alessio Allegrini to promote peace and respect for diversity worldwide.
Yasemin is also one of the 13 women of "ALMAR'A", the orchestra of Arab and Mediterranean women, a symbol of freedom, against prejudice, violence, extremism and bigotry. For many years she has been singing Sephardic and Askenazi Jewish music with MISHMASH in a rich repertoire from Spain to Turkey and Persia.
In 2009 she sang alongside Pope Benedict XVI. in "ALMA MATER" (Geffen Records-Universal Music), performed by the Royal Philharmonic Orchestra, nominated for the "CLASSICAL BRIT AWARDS" 2010.
In 2011 she was a soloist alongside Placido Domingo and Andrea Bocelli in "TU ES CHRISTUS" (SONY) on the occasion of the beatification of Pope John Paul II.
As an actress, she has appeared in numerous Turkish and Italian TV series and feature films. In 2020 she was cast as Mother Maria in "Icon Project" directed by Roland Joffe ("The Mission").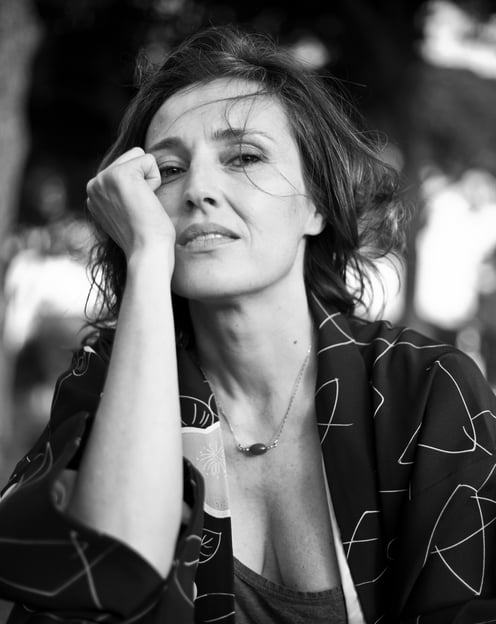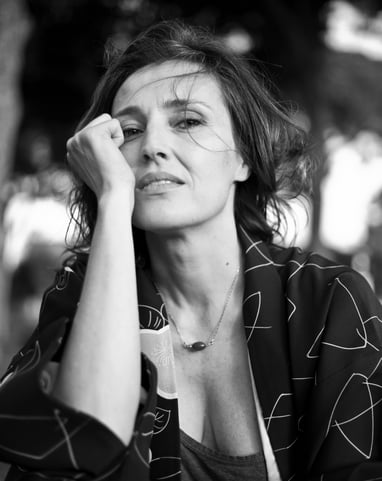 Guest Artist "A World Symphony" with"Sonbahar" & "Mein Vaterland"
Jerusalem Ilfu- New to the Orchestra of Cultures with your wonderful interpretation of "Sonbahar". Jerusalem Ilfu was born in Lörrach in 1981 as the sixth of eleven children, but her roots lie in Eritrea, the land of the red earth. In 1980 her parents managed to flee to Germany.
Mysteriously unknown and yet close to your heart, this is how Jerusalem experienced her East African homeland. As a child she embarked on her first imaginary journeys with music and singing. She rediscovered herself and at the same time dived into the fascinating world of imagination. Carried by familiar sounds, atmospheric images arise in front of the singer's inner eye, which she expresses in her own special way and thus enchants her listeners.
More at: https://soundcloud.com/jeru-ilfu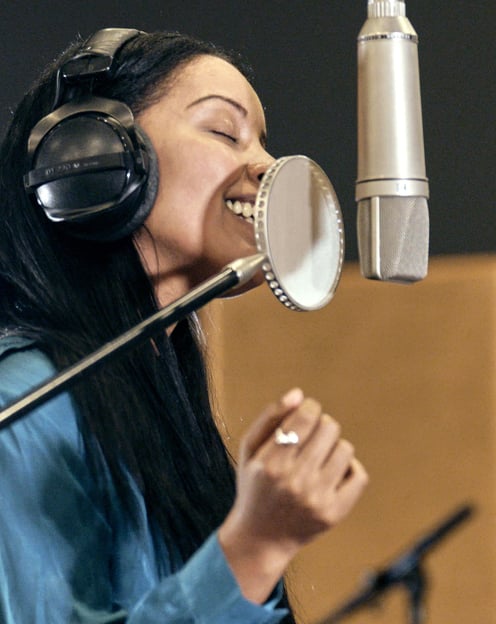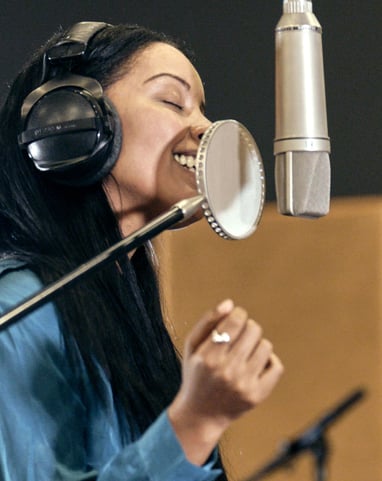 Soloist "A World Symphony"
Born on 1973 in Bignona, Senegal. Kandara is the lead singer in the "Orchestra der Kulturen" and has been there since day one, not only inspiring with his Kora playing, but also with his singing. He comes from a well-known Griot family of Senegal. His father Boubakar made a name for himself in West Africa and North America. In memory of him, Kandara produced the CD "Memoirs a Boubakar" in 2018. He usually sings his self-written and often improvised lyrics in Wolof.
Kandara first learned to play the Soruba, the typical double drum of the Mandingue, in Casamance, the southern part of Senegal. Later, in Dakar, he was instructed in the art of playing the kora and the associated chants for years. From then on he played Soruba, Djembé, Kora and sang in various traditional and modern ensembles, theater groups and ballets in Casamance and Dakar for 10 years. He performed at traditional celebrations in the interior of the country as well as at festivals and various events in the capital. He also acted in theater groups, one of which won first prize in a national competition.
Later he also led his own theater and music groups. Since September 2001 in Tübingen, he has played in many places in Germany, Italy, Austria, Switzerland and others. with Argile, Aicha Kouyaté, Bantamba and in 2007 he founded his own band Kaira Tilo (= "peaceful sun"). In Montreal he thrilled at the "Nuits d'Afrique Festival" and on Canadian television.
As a co-author, he co-wrote the successful books "Djembé III / Kora" and the "Djembé Guide" (LEU-Verlag).In 2009 the first CD with Kairatilo (Voyage) was released.
In 2013 he recorded the CD "Nomad Kuma" (It speaks) with the band Nomad in 2015 and the CD "Horoya" (Respect) in 2019.
In 2021 he will play in a new music project with Chiao-Hua Chang in Poland.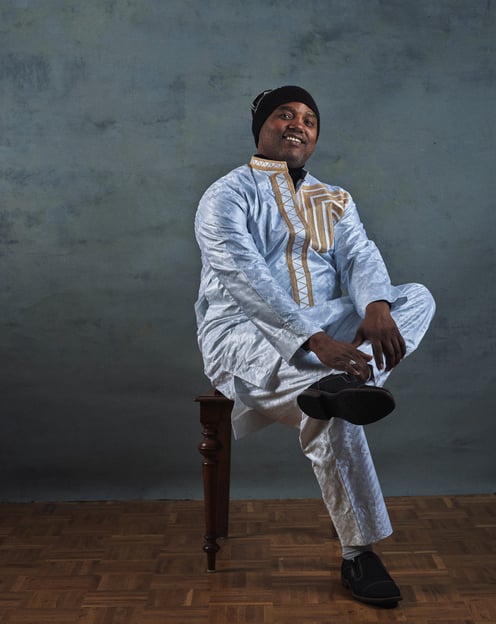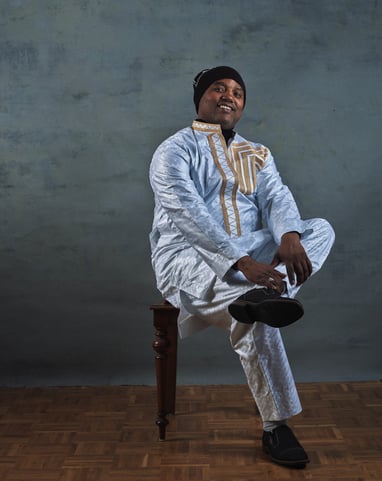 In 2010 she had a classical singing training and learned to play the cajón from various famous percussionists who have played with Susana Baca, Novalima etc.
She played as a guest musician with the world-famous Japanese band "Boredoms", which presented an unforgettable concert as part of the Ruhrtrienale 2012.
Among them were other well-known drummers such as, Butchy Fuego (MIA, Liars, the Congos etc.) and Dodo Nkishi (Mouse on Mars). She sang for the band Volxtanz (winner of the Creoles competition 2013) and toured in Germany and Austria.
She sang and performed as Superbia in the theater dance piece "Superbia" (Backsteinhaus production) which was nominated for the Tanztheaterpreis. Furthermore, her voice can be heard on the song "La Vie en Rose", part of the soundtrack to the short film "Rose" (2016), which received the awards NYC PictureStart Film Festival in New York for Best Director, Best Actress Ulrike Folkerts.
In 2016 she took over the direction of the musical "Symphony of our Life". In 2017 she took over the musical direction for the play "Johanna", a production of the Staatstheater Stuttgart. Today she works as a singer, drummer and performer in various art projects.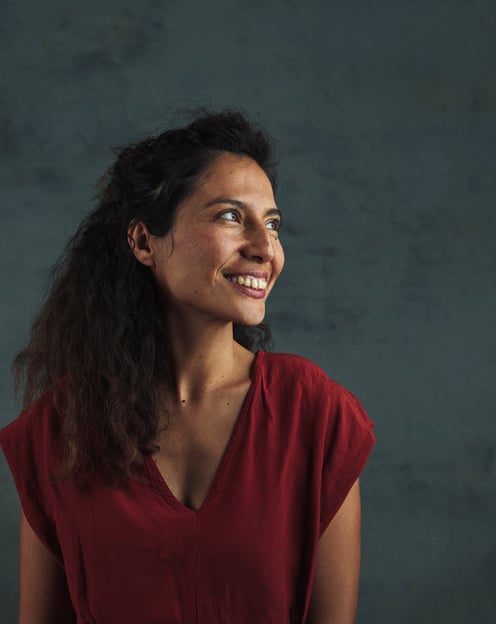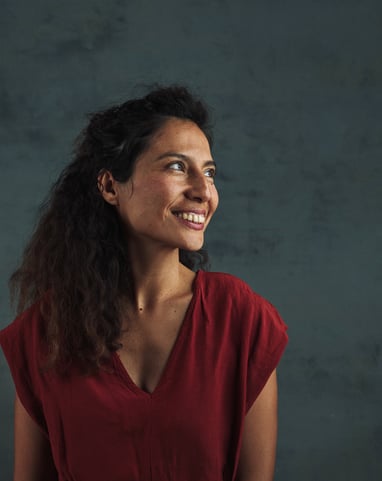 Guest Artist"A World Symphony" with "La Flor y la Duda"
Eva Leticia is a vocalist who hails from the Bronx, with Hispanic roots in Mexico and Puerto Rico. As a graduate of the High School of Music and Arts in New York City, she also has a Bachelor of Fine Arts Degree in Vocal Performance from the New School of Jazz and Contemporary Music.
For the last years Eva Leticia has been working as a vocal coach, co-vocal producer, and songwriter for a number of well-known artists and projects, such as Star Search, Popstars, Monrose, Bro'Sis, Martin Kesici, The Tune Brothers, Tiefschwarz, and Benztown Productions.Eva Leticia was featured vocalist extraordinaire of a two-week engagement at the 1995 North American Car Show in Los Angeles, for the introduction of the Mercedes-Benz SLK Roadster.
She followed the road-tour to Stuttgart, Germany, where she performed with her own 11-piece salsa ensemble, "Arcolris", at the worldwide premiere of the Mercedes-Benz E-Class series, playing to audiences of 4,000 people each night.Performances with Gerry Mulligan bassist Dean Johnson and vocal legend Jon Hendricks highlight her love for Jazz. With a three-month engagement in the summer of 1996, Eva Leticia had the opportunity to play with such classic Jazz greats as Johnny Parker (trumpet) and Terri Thornton (piano/vocals) at Arthur's Tavern in New York City's Greenwich Village.
Also in 1996, Eva Leticia played a series of concerts with renowned Latin band leader, Johnny Ray. As a member of the Anthony Evans Gospel Choir, she was part of the award-winning unit which took the prized Carnegie Hall McDonald's Competition in 1992.In 2007 she was invited as a Special Guest to perform with the world famous Blue Man Group in Moscow for "The Millionaires Ball".Most recently, she works closely with German rock star, Peter Maffay. Touring in 2009 on the Ewig Tour and also recorded backings for his Tatoo Album 2010 and his Tabaluga Album due out in late 2011.
In early 2010 she was taken on by the "Staatsoper Stuttgart" where she was casted for a leading roll in "The Art of Deleting". Later on that year she was asked to take part in Strauss 'Fledermaus' as Ida, which was directed by German Filmmaker and Video Director, Philipp Stölzl.Eva Leticia worked for Ray Wilson (Genesis and Stiltskin Singer) on his 2011 album and was a featured artist on his single release, First Day Of Change. She also toured around Germany that year casting for The Voice of Germany and The Winner Is....Bringing us up to date in 2014 and going into 2015, Eva Leticia has been on the road with the likes of Germany´s Jazz Legends, Max Greger Sr. and Jr., DJ John Munich, MadChick of Soul, The Bix´s Soul Diamonds, and The Time Art Show, just to mention a few projects she is a part of.
Her long awaited album "THE WALLFLOWER" can be ordered in our shop.
More at: http://evaleticia.com/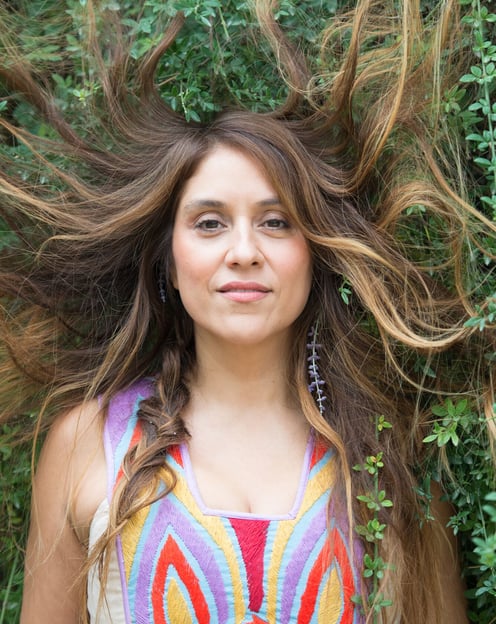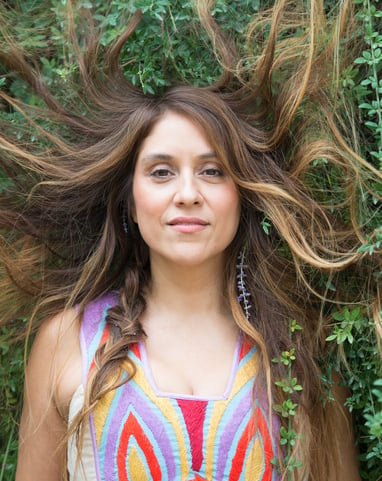 Soloist "A World Symphony"
His music combines oriental, Anatolian and western sounds.
He became acquainted with the baglama (long-necked lute) at a very young age and soon knew that it would be his task to bring this instrument into contact with other cultures.
He has worked with many bands in a wide variety of musical genres as a singer and as an instrumentalist.
This has shaped his style over the years.
He has been an instrumentalist and singer with our orchestra since 2012.