With this program, the "Orchestra of Cultures" gives us an overview of its first ten years and at the same time a look ahead to the future. Sacred works such as "Ave Verum" by Wolfgang Amadeus Mozart in an unusual arrangement by Adrian Werum are juxtaposed with cross-cultural symphonic pop songs such as "Sonbahar" and "For my new fatherland". Tenor Jay Alexander, who has been lending his voice to the orchestra for many years, sets new artistic accents with Robert Schumann's "The Beautiful Month of May".
But Abeer Nehme, one of the most beautiful voices of the contemporary Orient, is also part of this world tour, just like Mohammad Habbal and the Philharmonia Chor Stuttgart with the fusion of the Arabic hymn "Mouteni" and Ludwig van Beethoven's "Ode to Joy".
"Recorded in the Kleine Audiowelt Heidelberg and in the Hans-Rosbaud-Studios of the SWR in Baden-Baden, mastered by Christoph Stickel in Vienna, we were united on this CD - recording technology and art as we always imagined." , according to Adrian Werum.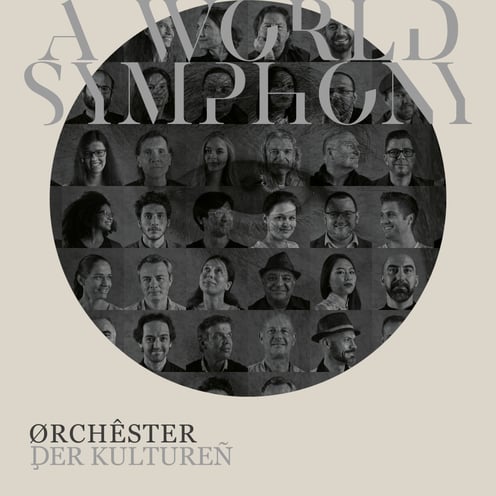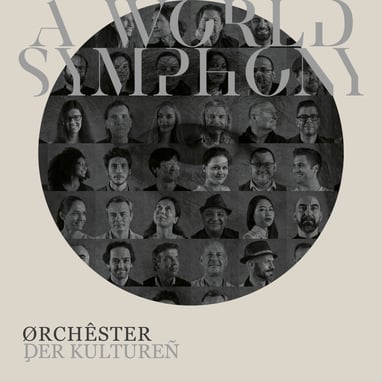 19 meditative pieces between jazz, pop and classic composed and played by Adrian Werum and his trio:
Drum set: Peter Lübke, Eckard Stromer, Thomas Keltsch
Bass: Alex Uhl, Rolf-Dieter Mayer, Michael Paucker
1. By bike through the meadows
2. Wave hit
3. Unexpectedly a heron.
4. Rare oriole
5. Be careful on further tracks
6. Unfamiliar green toad
7. Corncrake
8. Swan Parade
9. Sudden circles of water
10. View of the main arm
11. Butterflies on the run
12. View through the poplars to the sky
13. Ride on the dike
14. Old Willow
15. Little lizard
16. Encountering a wanderer
17. On the way back
18. Longing back
19. Encounter with myself
the bird flight abducts me quietly
from a world of chasing nothing
and takes me on a journey
into the wonderful world of light
colors that gently slip away from each other
in a stream of eternal return
shimmer from all sides
dreamy longing, is there more?
more than this wonderful calm?
more than just standing here?
i am at the end of my search
when I see the old Rhine from the reed.
~Adrian Werum
A selection of the most beautiful German folk songs. With Aris Sas, known from the world premiere of Roman Polanski's musical "Dance of the Vampires", Anna-Maria Hefele, the YouTube star and overtone singer, Linda Kyei, Debora Vilchez, Kandara Diebate and Serkan Ates. Recorded in the SWR Emerich Smola Studios in Kaiserslautern
This was our first co-production with SWR Rheinland-Pfalz, with whom we developed the idea of reinterpreting folk songs from the southwest. Also included is our classic "On the Swabian Railway" & as a homage to the birthplace of our musical director: "In Mainz am Schönen Rhein"
More about this in our Shop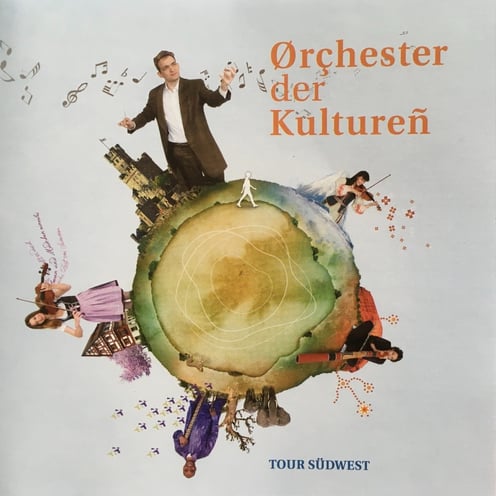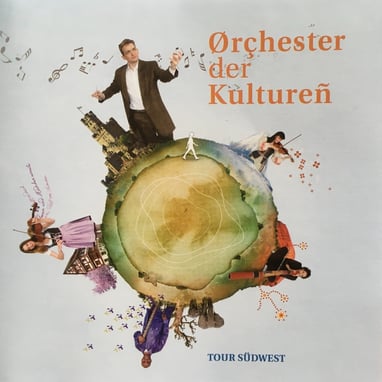 The 1950s: An epoch of romance, ties to one's homeland and great feelings. And of course the time of idyllic Heimat films - a golden era that Jay Alexander is now reviving in new splendor: immortal screen classics such as "Mandolines in the Moonlight" (1959) or "A Heart of Music" (1955) are now the epitome of the "good "old time". A heyday of German Romanticism, when people were carefree again, nature was still pure and untouched, and customs were still respected. Zeitgeist that has also found expression in entertainment culture. "I love these strips in which the young, up-and-coming guy drives into the mountains with the freshly polished sports car and is looking for his sweetheart, who eloped with the forester overnight," says Jay Alexander with shining eyes about the inspiration for his new album . "I first came into contact with many of the songs on this album through the homeland and music films from the 30s to 50s that were often shown on television on Sunday afternoons. But not only as a child, but also later as an adolescent, these proverbial ideal world productions fascinated me. It is perhaps also a little longing for a time that I have never experienced, but which nevertheless seems very familiar to me. Operettas like 'The Merry Widow', 'Die Fledermaus' or 'The Land of Smiles', which I was allowed to sing at a young age, also had a further influence."
With "Schön Ist Die Welt" Jay Alexander wants to revive the charm and flair of those times to distract the audience from the gray everyday life of these fast-moving, hectic, sometimes worrying days: "Schön Ist Die Welt" contains 18 timeless remakes of pieces from selected Heimatfilms and popular operettas from different decades, which the experimental tenor arranged in a modern, fresh way together with the Stuttgarter Orchester der Kulturen and brought elegantly into the here and now. As a special guest, Jay Alexander welcomes the world-famous soprano Marlis Petersen, who can be experienced in two duets after engagements at the Vienna State Opera, the New York Metropolitan Opera or the recently opened Hamburg Elbphilharmonie.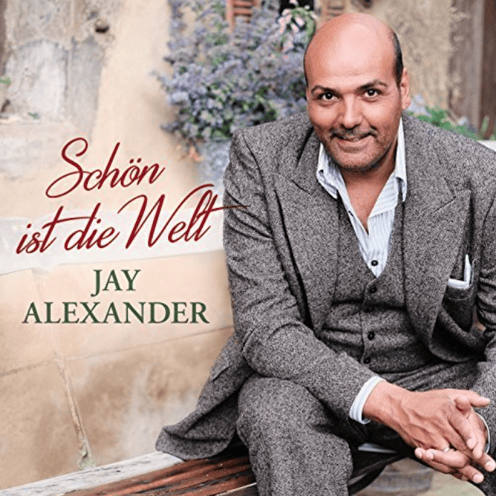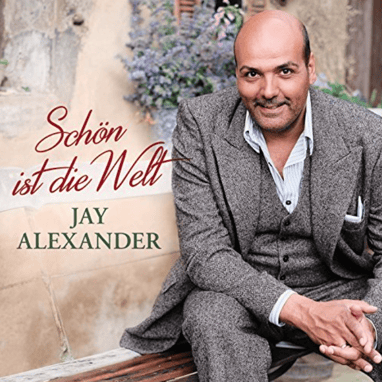 THE CRESCENT MOON ILLUMINATES THE WORLD
A chance encounter between guitar and orchestra, between East and West
The HQ version is recorded with a sample rate of 192 kHz in the world-renowned Bauer Studios in Ludwigsburg / Germany. The CDs are manufactured by Sony.
Germany's top jazz guitarist Daniel Stelter combines with the "Orchestra der Kulturen" a symphonic interpretation of traditional Chinese, Korean and Mongolian folk songs. Recorded in the Bauer Studios in Ludwigsburg. Sound engineer: Johannes Wohlleben Musical direction & orchestration: Adrian Werum
For hundreds of years, the guitar has captivated listeners with its sound, which can be passionate like molten magma or graceful like a young girl, allowing it to express an amazing variety of emotions and stories. In 1790, Germany wrote an important chapter in the history of the guitar by adding the sixth string and retuning the notes, bringing this ancient instrument to the pinnacle of its development. On this compilation, the guitars of the German musicians are sometimes sonorous and concisely solo, sometimes playfully intertwining with the strings and wind instruments, but always exceptionally skillful and epic, and in conjunction with the sparkling percussion section, these popular Chinese folk melodies are accompanied fused with the precision of classic German culture into an end product that is intriguing to say the least. The 12 songs on the album unfold before listening in an impressive range of expressiveness, from simple and austere, to complex and fascinating, to deep and meaningful, presenting a poetic panorama of incredible proportions.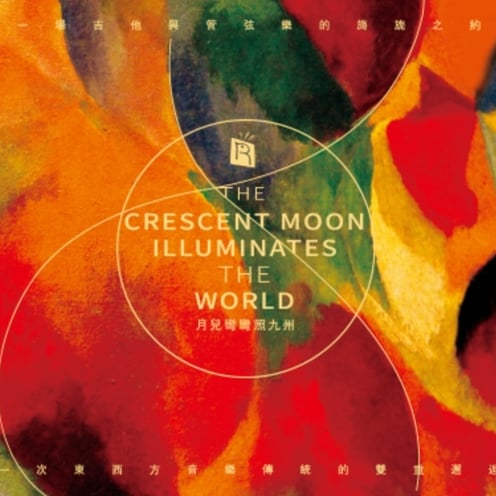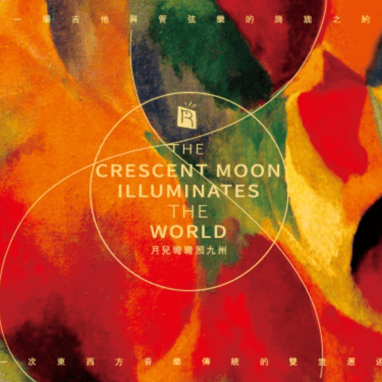 Sakrale Werke, aufgenommen in der Kapelle am Höchsten über dem Bodensee. Eine Produktion für Bibel TV.
Auf dieser CD haben wir Neuinterpretationen von christlichen Klassikern wie "Großer Gott, wir loben Dich" neben Stücke gesetzt, die aus der alevitischen Tradition kommen und einen fast filmische und meditativen Charakter haben.
Mehr dazu in unserem Shop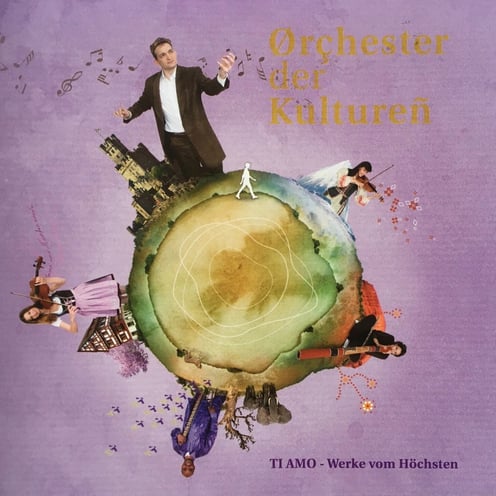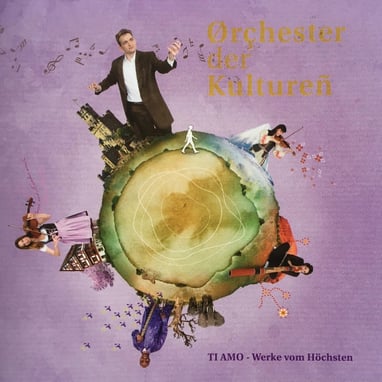 Traditional hymns heard for the first time with a large orchestra.
When tenor Jay Alexander's first church hymn album shot straight to number 1 in the German classical music charts after its release in 2015, it was a sensation. Jay Alexander: "The huge success of my CD Go Out, My Heart showed how much these hymns are loved! You?" After this brilliant start, it was only logical to continue. Now the second hymn album by the likeable tenor with the unique voice is available. "Du meine Seele, singe..." is a new, independent work, a sound space, a stage for many more hymn-like hymns on which the singer's heart has been set since he was a child in Sunday school."I am very grateful that I once again had the opportunity to record these pieces that have such a great meaning for me", said Alexander about the creation of his new album. "Du meine Seele, singe" - the title song simultaneously expresses the deepest feelings of the studied opera singer and opens the new round of hymns. This was created with the Orchester der Kulturen under the direction of Adrian Werum - together the guarantor for the sensitive realization of the great arrangements of the Brit Richard Whilds, répétiteur at the Bavarian State Opera.Alexander appreciates the cooperation I work very well with my two colleagues: "Adrian and Richard have been my friends and musical companions for so long, and I consider both of them to be a great privilege! They know exactly how I would like the songs to be interpreted." Jay Alexander's solo accompanists include guitarist Klaus Jäckle ("I want to stay with you, Jesus"), harpist Christiane Werner ("How beautiful the morning star shines") and Richard Whilds on harmonium ("Glory to God in the Highest"). The Murphy Singers and the Choir of Cultures, as well as the boys' choir capella vocalis Reutlingen with its starry song, sensitively complement Alexander's ideas for a new interpretation of the sacred song. As with the previous album, the elaborately designed booklet contains exciting background stories about the genesis of the hymns.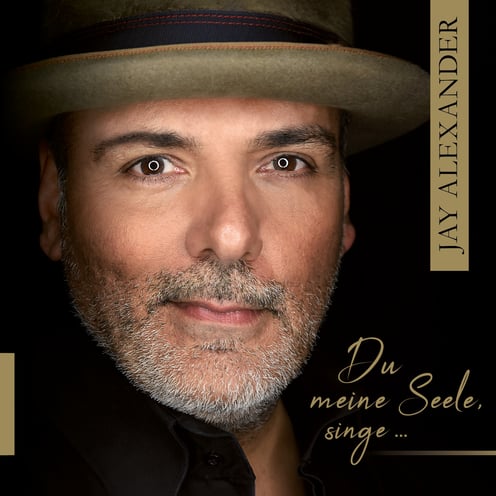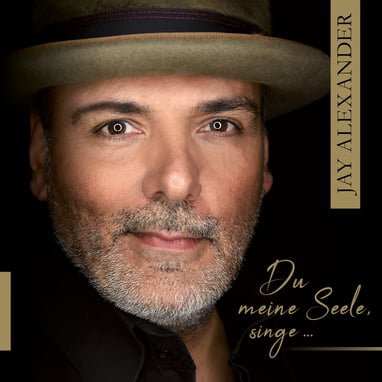 Buddhist mantras from Tibet sung by Lama Tenzin Sangpo.
For more than two decades, Lama Tenzin served as the head of the Ka-Nying Shedrub Ling Monastery, or chant leader. Today he is Resident Lama at Rangjung Yeshe Gomde Germany-Austria. Thanks to this, the rich tones of his beautiful deep voice are enjoyed by a much wider audience at Gomde's daily pujas and long retreats. Lama Tenzin also offers concerts in different cities around the world.
Lama Tenzin has great appreciation for all the education and training he received in the monastery during his childhood and his greatest desire is to constantly give back. Therefore, all profits from the worldwide sales of his Buddhist hymn albums go directly to his personal project to feed the monks of Ka-Nying all year round. Today the Ka-Nying Shedrub Ling Monastery is one of the largest monasteries in Nepal with almost 500 monks.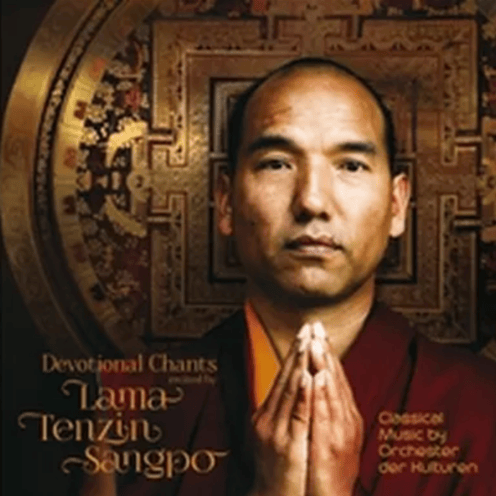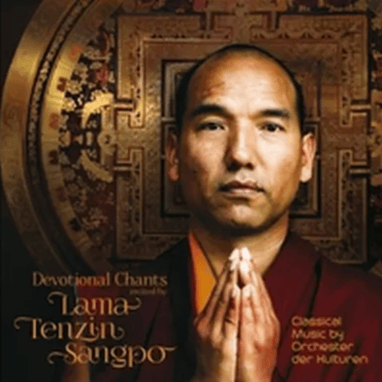 SYMPHONIC TALES OF INDONESIA
Album of Indonesian songs with jazz pianist Deviana Daudsjah. Guests: Tompi ;Adi Karso & Ismail Marzuki Recorded at Bauer Studios Ludwigsburg
Deviana Daudsjah studied in Basel and therefore closely related to the Alemannic regions of Europe. For this album she arranged Indonesian folk and children's songs from all parts of Indonesia, from the islamic Aceh to the archaic Irian Jaya.
This project, funded by the Indonesian government, should make Indonesia's musical heritage attractive again, especially for the younger generation.
Here are the making-of videos: